Science First: Obesity and Metabolic Disease
Submitted by
cm
on Fri, 08/18/2017 - 10:25
Date:
Wednesday, October 25, 2017 -
Eventbrite last changed:
Monday, October 30, 2017 - 06:35
Event description:
What does the future look like in the fight against obesity and metabolic disease? Rising rates of obesity impact our collective health, quality of life, and economic health burden. However, treatments and understanding of therapeutic mechanisms are limited. Although there have been many attempts at varied treatments, the current landscape remains greatly unchanged. When and how will we unlock this disease state and deliver stage-appropriate diagnosis and effective treatment solutions? This session will feature key opinion leaders on metabolic disease and the varied treatment options in an effort to further the fight against obesity and related metabolic diseases.

This event will tackle the following questions:
What makes mechanisms driving effective metabolic treatment so elusive?

What are recent discoveries and areas of research that have the most potential to deliver solutions?

Is pharmaceutical treatment or medical devices the best way to tackle the issue of obesity and metabolic disease?

What do the future of obesity and metabolic treatment therapy look like?
What role will bariatric surgery play in future treatments?


Agenda:
4:30 PM | Registration Opens and Networking
5:00 PM | Presentation
6:00 PM | Q&A
6:30 PM | Networking Reception
7:00 PM | Program Close

Speaker:
Younan Nowzaradan MD, FACS, FASMBS | Owner of Houston Obesity Surgery Clinic, Baratric Doctor on "My 600 Pound Life"
William Cohn, MD | Vice President for Medical Devices Companies,& Director of the Center for Device Innovation
Bethany Grant | Director R&D, Surgical Innovation, Ethicon, Inc.
Warren Lau | President and Chief Executive Officer, Nexus BioPharma, Inc.
Fees:
$25 | General Public
$15 | Student/Academic
$35 | At the door

About the Science First series:
The purpose of the Science First series, sponsored by Johnson & Johnson Innovation, JLABS, is to bring together top experts to explore a pressing topic in their scientific field. It is a chance for local scientists, researchers, and entrepreneurs to present and dialogue on new discoveries, advancing techniques, and other cutting-edge science themes.

Location:
JLABS @ TMC
John P. McGovern Campus
2450 Holcombe Blvd, Suite J
Houston, TX 77021

Parking Information:
Please park in the self parking areas of the McGovern Campus. Grab a Token at the gate and bring it to the event space. We encourage carpooling and using the TMC shuttles.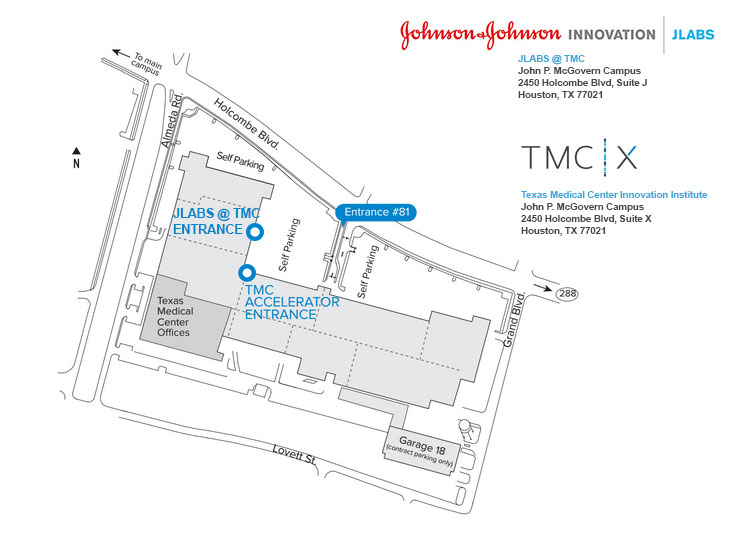 Johnson & Johnson Innovation Participating Biography:
Dr. Younan Nowzaradan, MD, FACS | Baratric Surgeron on "My 600 Pound Life", TLC

Dr. Younan Nowzaradan, M.D., F.A.C.S., has been serving patients with compassionate care for over 30 years. As a general and vascular surgeon he was the first doctor in Houston to propose, research and adopt the benefits of laparoscopic surgery for procedures previously unconsidered. He has specialized in bariatric surgery for more than 20 years, routinely accepts referrals on the most challenging weight reduction surgical candidates who have been previously denied by other surgical professionals, especially the super-morbidly obese (over 600 pounds). Perhaps the highest profile of whom is Billy Robbins, a super-morbidly obese teen who is the continuing subject of documentaries airing regularly on Discovery health and recently featured on Oprah (Thursday March 26, 2009).
Dr. Nowzaradan practices at, First Street Hospital (Bellaire, Texas), Doctors Hospital at Tidwell, Renaissance Hospital, Surgery Specialty Hospital (formerly Vista Medical Center) and University General Hospital. He currently is the Medical Director of the Best Care Clinic.


Dr. Willaim Cohn, MD | Vice President for Medical Devices Companies,& Director of the Center for Device

Innovation, Johnson & Johnson Innovation
Dr. William Cohn is a Vice President of Johnson & Johnson Medical Devices and Director of the Center for Device Innovation. Prior to joining Johnson & Johnson, Dr. Cohn was Director of the Center for Technology and Innovation and Director of the legendary Cullen Cardiovascular Research Laboratory at the Texas Heart Institute in Houston. Billy is a noted cardiovascular surgeon and visionary serial inventor. He is a Professor of Surgery at Baylor College of Medicine and an Adjunct Professor of Bioengineering at both Rice University and the University of Houston. His major research interests have been focused on decreasing the invasiveness of medical procedures in a wide variety of fields. Dr. Cohn has been intimately involved in the development of the continuous-flow, totally implantable, artificial heart. In 2011, Dr. Cohn and Dr. O. H. Frazier successfully implanted the first pulseless total heart replacement device in a human patient. Dr. Cohn has a passion for medical device development and has more than 90 US patents granted or pending for his medical innovations that have provided the core technology for six venture-backed medical start-ups. His numerous awards include an honorary doctorate in science from Oberlin College, the Distinguished Scientist Award, given by the MacDonald Fund, and the Edison Award for excellence in human-centered design and innovation for the SentreHEART® Lariat®. 

In 2000, Dr. Cohn was named the distinguished Inventor of the Year by the U.S. Intellectual Property Owners Association. In 2014 he was named Outstanding Inventor of the Year by the Houston IPO. In addition, in 2014 he received the Innovation award at ICI in Tel Aviv for inventing the TVA everLINQ system for percutaneous AV fistula creation and for founding TVA Medical. In 2015, he was awarded a Lifetime Achievement Award for healthcare innovation by the Houston Technology Center. After obtaining an undergraduate degree in Biology and Chemistry from Oberlin College in Ohio, Billy went on to receive his Doctor of Medicine from the Baylor College of Medicine in Houston, Texas. He then completed seven years of general surgical and cardiothoracic surgical training at the Baylor College of Medicine Affiliated Hospitals and a one-year cardiothoracic fellowship at Boston's Beth Israel Hospital. After completion of his training, he stayed on as a staff Cardiothoracic surgeon at the Beth Israel Deaconess Medical Center and as a full-time faculty of Harvard Medical School for ten years before being recruited back to his hometown of Houston.
Bethany Grant | Director R&D, Surgical Innovation, Ethicon, Inc.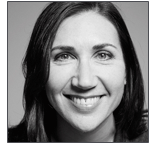 Bethany Grant is the R&D Director of Surgical Innovation for Metabolics at Ethicon, a company in the Medical Device division of Johnson & Johnson. In this role she is working to identify unmet needs in metabolic diseases and obesity and to develop treatments that address these needs. Bethany started her career in the Aerospace Industry; after completing her B.S. and M.S. in Aero/Astro Engineering at MIT, she spent time at Boeing Defense and Space and Loral Space Systems designing composite structures for helicopters and satellites. Through her work at a product development consulting firm focusing mainly on the healthcare industry, Bethany helped launch a custom dental abutment from concept to a successful business solution and acquisition by AstraZeneca.
After the integration, Bethany joined J&J with the orthopedic business, spending 5 years with DePuy Synthes Mitek Sports Medicine. In this role, she developed minimally invasive orthopedic procedural solutions for joint soft tissue repair, with a focus on hip arthroscopy. Bethany has worked for over 20 years in all phases of product development, from early stage to launch, and in many sizes of organizations.
Warren Lau | President and Chief Executive Officer, Nexus BioPharma, Inc.
Warren C. Lau is Nexus BioPharma Inc.'s President and Chief Executive Officer and Director, a position he has held since the formation of the company. Previously, Mr. Lau was a biotech entrepreneur and product development visionary many times over.
He also served as Founder, President and CEO, and Chief Financial Officer of MetaStat, Inc. (MTST-OTCBB) for six years.In 2003, Mr. Lau founded PharmaFrontiers Corp. (now Opexa Therapeutics, Inc OPXA-NASDAQ). He also served as President, Chief Executive Officer, Treasurer and Board Member. Opexa has subsequently negotiated product development deals with Novartis AG and Merck Serono.In 1996, Mr. Lau started Adventrx Pharmaceuticals, Inc., now Mast Therapeutics, Inc. (MSTX-NYSE MKT). He served as President and CEO and as a member of its Board of Directors from July 1996 through November 2001. During his time as President and CEO, the Company completed two acquisitions - with Immune Complex Corporation (1997) and Biokeys Pharmaceuticals, Inc.
From November 1997 to September 1998, Mr. Lau served as a director of Immune Complex Corporation and Synthetic Genetics, Inc., privately held biotechnology companies.